HAVi - Hand Arm Vibration Monitor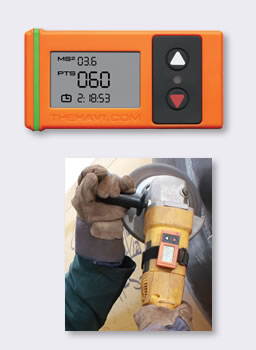 Vibration Monitoring Kits
The HAVi Vibration Monitor is usually supplied in a kit that includes 6, 12 or 24 monitors along with all necessary accessories.
Kit Contents
A quantity of HAVi Vibration Monitors
Heavy Duty Cases (one for each monitor)
Notepads to record results
Mounting straps and ties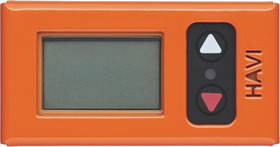 HAVi in its Heavy Duty Case

HAVi Monitor with Mounts, Manual and Color Coding Bands
Order Codes
The order codes for the standard HAVi Kits are HAVI-Kx, where x indicates the number of monitors included. For example, the HAVI-K6 kit includes six monitors and accessories.
For intrinsically safe HAVi monitors the order codes are HAVI-IS-Kx.
The prices and ordering options are shown below.