VEXO GA2006H Hand Arm Vibration Meter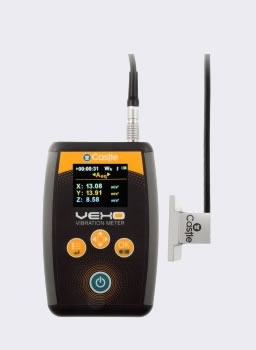 Hand Arm Vibration Meter
Using the VEXO HAV Meter
The VEXO is not just a generic vibration meter, but was designed from scratch to measure hand-arm vibration. As a result it is much easier to use than our general purpose meters, with no risk of measuring the wrong parameters.
The simplified measurement process consists of the following steps:
Attach the accelerometer to the power tool.
Switch the VEXO vibration meter on
Press Run to start the measurement
Press Stop to finish the measurement
View the results or download them to the software
---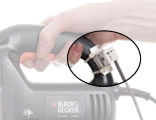 1. Attach Accelerometer to the Power Tool
The tri-axial transducer should be attached securely to the tool to ensure the vibrations are correctly transmitted to it. Instructions are included to show the correct method and orientation. The mounting block and attachments are included in the kit.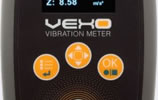 2. Start the Measurement
Press the Run/Stop/OK key to start the measurement.
During measurement the display shows the current vibration levels in real-time.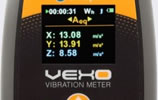 3. View or Download the Results
The results from the vibration measurement can be viewed on the meter's display.
You can also download the measurements to the included software for further analysis, reporting and long-term storage.
---