CEL240 Type 2 Sound Level Meter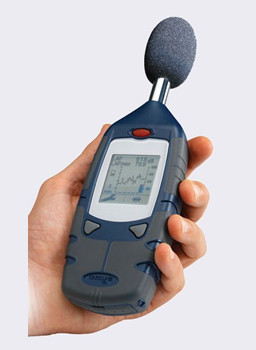 CEL240 Sound Level Meter
Overview
The CEL240 is an easy to use sound level meter that meets the international standards to Type 2 / Class 2, as required by many noise measurement standards. It measures the Fast or Slow sound level with both "A" and "C" frequency weightings.
General noise measurements
OSHA occupational noise surveys
Quick and easy to use
Lightweight but rugged case
2 year warranty
Calibration certificate included
Standards
ANSI S1.4 and IEC 60651 to Type 2
IEC 61672 Class 2
It is essential that a sound level meter meets these standards if it is to be used for any important measurements, particularly those that involve the protection of workers (hearing protection) or any other legal purposes. The CEL240 meets the strict demands of ANSI S1.4, IEC 60651 and IEC 61672 and is provided with a Calibration Certificate at no extra cost, so you can make your noise measurements with confidence.
An AC output and optional DC output mean this meter can be connected to a level recorder, PC equipped with an A/D converter or integrated with another data logging system.
See Specifications page for more details about the standards and noise measurement range.
Digital Technology and Graphical Display
| | |
| --- | --- |
| | The graphical display gives the option of viewing the sound level as a simple number (shown to the left) or as a graph, clearly showing the variation of noise over time (see main image). |
Unlike most sound level meters in this price range, the CEL240 uses the latest in digital technology - models using the older analog techniques tend to drift more over time and with temperature and air pressure changes. Sampling and digitizing the signal closer to the microphone ensures a much more stable sound level meter for repeatable measurements.
---