Outdoor Noise Measurement Kit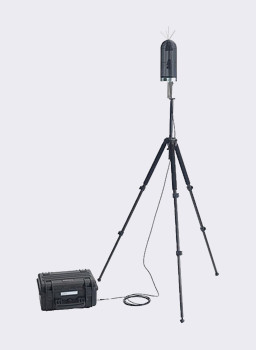 Software
The WPK-633A1 and WPK-633C1 Outdoor Noise Kits include the Insight software, which provides the following features:
Downloads the noise measurements and audio recordings
Stores the measurements in an easily navigated database
Allocate measurements for easy management and reporting

E.g. By place of measurement or process being measured

Generate and print reports
Export to spreadsheet, PDF, etc.
If you just want to extract the measurements to a spreadsheet to generate your own reports then you can use the very basic CasellaDrive software, which is perfect for that purpose and is free to download.
Downloading Measurements
The sound level meter connects to the computer's USB port using a standard cable (one is included in the kit). The software automatically detects new measurements and transfers them to the Downloaded folder. From here you can categorize them and move them to more logical folders.
Noise Measurement Analysis
The results can be viewed in a table or on a graph. They can be color coded to indicate high noise levels, making it easy to spot problems at a glance.
The Noise Profile graphs can also be color coded and annotated. Zones can be added to help with "what if" calculations.
Most graphs and tabular result views can be exported or copied for inclusion in your own reports generated in a spreadsheet or word processor program.
Generating Reports
Report data from multiple meters
Report wizard helps generate reports
Store data in a simple tree structure
Drag and Drop to organize the measurements
Export reports to PDF, JPEG, CSV, etc.
Using the report wizard, you can create reports based on a person, place or process.