Outdoor Noise Measurement Kit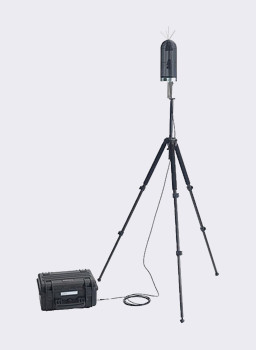 Applications
The sound level meter included in this kit is suitable for almost any noise measurement application, not just environmental noise, as it exceeds the requirements of most regulations such as those covering occupational noise. If you have additional applications as well as your environmental noise monitoring then these meters will usually be suitable for that too.
General Environmental Noise Survey
These kits are designed to be left unattended for up to seven days, making automatic and repeating measurements. For example, many surveys require repeating 15 minute measurements, providing parameters such as:
LAeq (A-weighted average sound level)
LAmax (maximum sound level, either Fast or Slow time weighted)
LAmin (minimum sound level, either Fast or Slow time weighted)
Ln (statistical parameters or "percentiles", such as LA10 and LA90)
Construction and Demolition Site Noise
For medium term noise monitoring in and around sites during construction and demolition work. For longer term monitoring we recommend the EM2010 Environmental Noise Monitor. For monitoring over a few weeks or months the Outdoor Kit should be ideal. The kit can be set up at a suitable location and left to run for a week. At this point you can take it back to the office to download and recharge, or take a laptop out along with a recharged battery to swap (additional batteries are not included).
The noise measurements required on construction sites tend to include the periodic LAeq and LA90.
Boundary Noise Monitoring
For short term and mobile boundary noise monitoring, this application is very similar to Construction Noise (described above). Noise limits may be set by a local authority, demanding that noise levels be monitored 24 hours around a site, sometimes at multiple locations. The measurement of LAeq and LA90 is normally required.
Longer term monitoring at fixed locations can be achieved with the EM2010 Noise Monitoring.
Road Traffic, Transport and City Noise
The Outdoor Noise Kit can be easily relocated, making short term (up to one week) measurements at multiple locations much easier. Monitoring the noise at the roadside or by rail links or airports usually demands the measurement of the LAeq, LA90 and LA10, all of which are carried out simultaneously on the CEL633 range of meters.
Frequency Analysis for Tonal Noise
If environmental noise has a tonal content then it is sometimes necessary to measure it with 1/3 Octave Band Filters. The CEL633C1 meter includes this feature. For more information about the differences between the meters available please visit the Meters page.