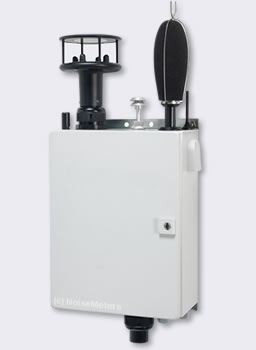 Guardian Environmental Monitor
Noise, Dust and Vibration Options
Mobile Data Connection Details
The Guardian Environmental Monitor is delivered with its data connection already configured and operating. There is no need to set up additional contracts with a mobile data service provider, or even to select the network you want to use.
eSIM - Embedded SIM Card
The Guardian is fitted with an e-SIM, which replaces the old SIM chip that had to be installed in cell phones and mobile data systems. This means that you don't have to get a SIM chip for any mobile network. There is nothing to install in the noise monitor, it is all done electronically and is configured before you take delivery.
Which Network?
The e-SIM is pre-configured to work on multiple networks and will select the strongest signal available. It is not tied to one network, giving much better coverage and flexibility for installation location or for mobile use.
Please contact NoiseMeters if you need information about the networks that are included in your region.
Annual Contract
Your mobile connection contract is included with your annual data and reporting contract, which also covers the web data hosting and reporting. Just one contract for the whole system.
The first year is included in the price. Additional years are charged at $987.00.