CEL242 Sound Level Meter with Data Logging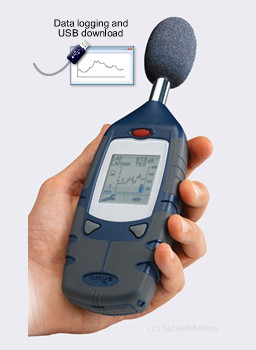 CEL242 Sound Level Meter
Options and Order Codes
The CEL242 Logging Sound Level Meter can be purchased on its own or with a selection of accessories. The CEL242-K Kit contains the meter, windshield, carrying case and a Calibrator, as required by many noise measurement applications.
CEL242-K Noise Measurement Kit: $1112.00
Includes the Type 2 Digital Sound Level Meter, Windshield, Acoustic Calibrator and Carrying Case.
dB24 Software: $74.00
Windows software that provides real-time display of sound levels.
The items are available to be purchased individually:
CEL242 Sound Level Meter: $649.00
Just the Type 2 Digital Sound Level Meter, for applications that do not require the use of a Calibrator.
CEL120/2 Sound Level Calibrator: $365.00
For checking the function of the meter before making measurements as required by many regulations.
CEL6841 Foam Windshield: $14.00
Reduces wind noise and protects the microphone.
CEL6840 Carrying Case: $107.00
Space for the meter, calibrator and windshield.